About Us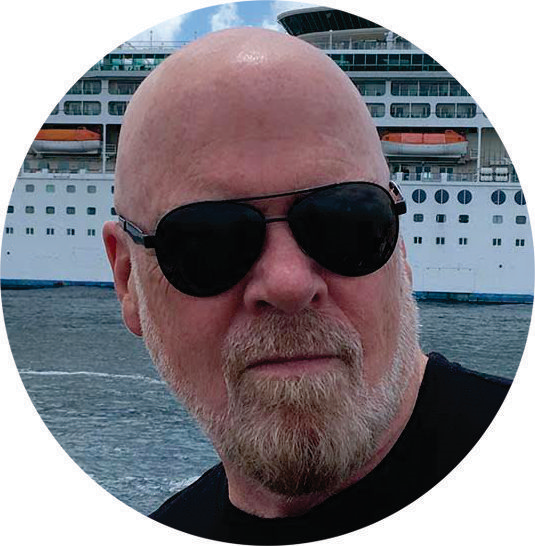 MR Herron, (Mark Robert, if you were wondering,) lives in the tiny Florida fishing village ofMatlacha. He's a painter, illustrator, cartoonist, wordsmith and inventor. For 35 years, he's lent his illustrative skills to clients like McDonald's, and Wendy's, several best selling Authors and the Delta Airline's magazine, Fantastic Flyer. His experience runs the gamut from designing Happy Meal boxes, to creating outside-the-box children's books. He also keeps his finger on the nation's political pulse, as well as local social issues. His political "toons" also enhance the
written words of the most famous national radio talk show of all time, in the Limbaugh Letter.

I suppose it's safe to say Herron's quirky sense of humor evolved from his Huckleberry Finn-type childhood in Mississippi, hitchhiking Route 66, and taking odd jobs all across America. Working on assembly lines in small-town, southern factories, bailing hay, and hoeing soybeans on Nebraska farms, and even serving as first mate for a charter captain in the sunny Caribbean. Eventually, MR married and settled down Hotlanta, where he took a steady job in an illustration sweatshop, called Whistlin' Dixie. There he learned the harsh discipline of crunch deadlines and all-nighters, while honing his skills, mastering a variety of mediums, techniques and artistic styles. When time came to venture out on his own, worked as a freelancer, illustrating for magazines, and designing award winning packaging for international companies like Brainy Baby, and creating the lovable OrganWise Guys characters, who teach kids, (the fun way) to good eating habits and how to live a healthy lifestyle.

His art is now a monthly feature on the covers of CapeStyle & RiverStyle magazines. And he's the "resident artist" for the new Cape Coral Animal Shelter. His cartoon books include, FurBalls, The Snowbirds, The Invasion of Al G. Bloom, Louie the Lump, The Great Sandwich Maker, The Three Legged Chicken, Geezer's Gold, The Perfect Heart, The Man Who Lived in Two Times, and The Giant of Matlacha.

MR's original paintings, and high quality Giclee prints can currently be viewed at Lorne's Gallery and Frame Gallery & Gifts in Cape Coral. But he's constantly exploring and capturing the flavor, local color and nostalgia of the Florida he's come to love, for both residents and visitors to take back home and talk about.

Keep watching for something fresh and new!